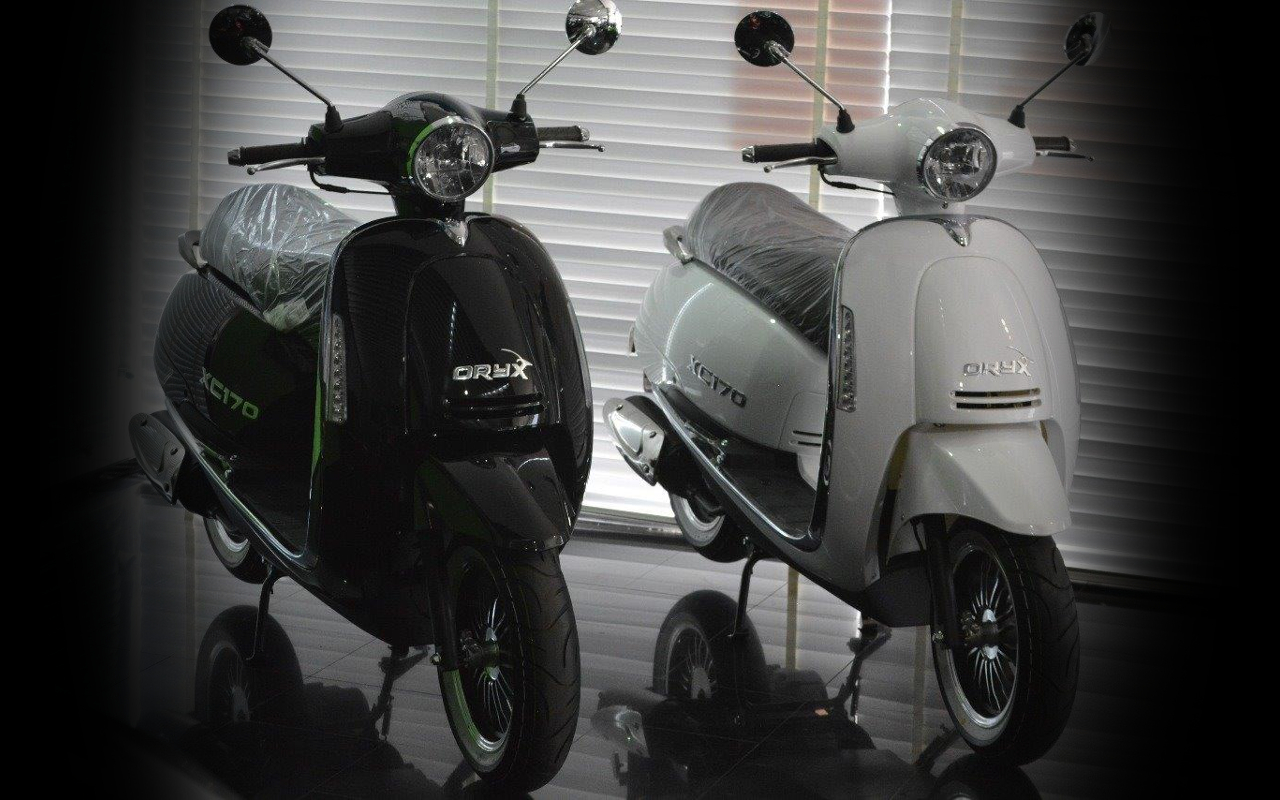 XC170BW-FP
ORYX - COMMUTER SCOOTER - XC170
ORYX - COMMUTER SCOOTER - XC170
ORYX - COMMUTER SCOOTER - XC170
STYLISH, IMPRESSIVE
COLORFUL, POWERFUL
STYLISH, IMPRESSIVE
COLORFUL, POWERFUL
STYLISH, IMPRESSIVE
COLORFUL, POWERFUL
XC170
• A classical stunning look with a modern touch that reflects your style and personality.
• A combinition of beauty, power and comfort that makes your daily commute more enjoyable and thrilling.
• Wide selection of colors to satisfy your taste and style.
• Close attention to detail without compromise to power or comfort.
FEATURING:
A powerful and fuel efficient 170cc engine with CVT auto transmission.
LED signal and tail lights.
Electric / Kick start.