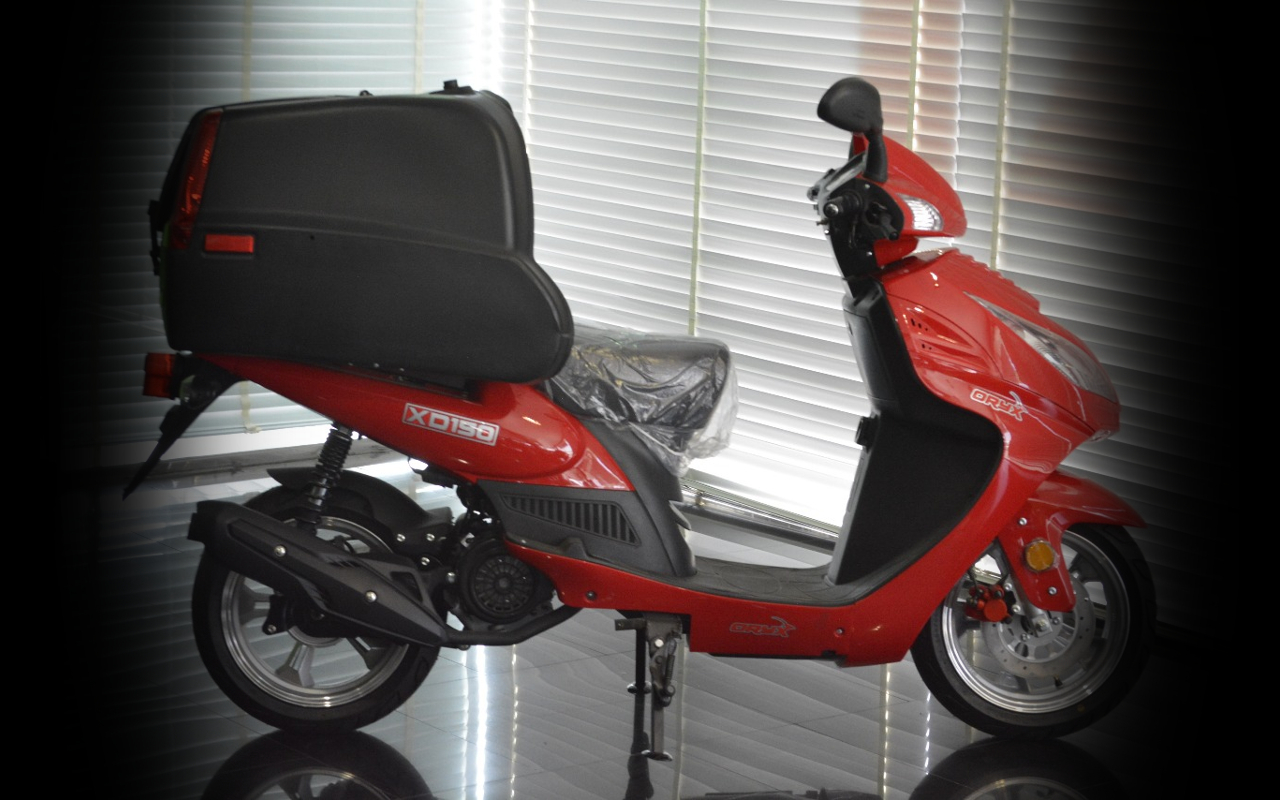 XC150RD-FP
ORYX DELIVERY SCOOTER - XC150
ORYX DELIVERY SCOOTER - XC150
ORYX DELIVERY SCOOTER - XC150
THE ULTIMATE SOLUTION FOR
FOOD & PACKAGE DELIVERY
THE ULTIMATE SOLUTION FOR
FOOD & PACKAGE DELIVERY
THE ULTIMATE SOLUTION FOR
FOOD & PACKAGE DELIVERY
XD150
• Utilising a purpose built Delivery Scooter within your business provides you with the tools to deliver all kinds of sensitive or important items.
• The built-in and secure delivery box is also perfect for delivering fragile items or vital documents.
• Maintain your professional image on the road with a Delivery Scooter that can carry your brand and vision wherever it goes around town.
FEATURING:
A powerful and fuel efficient 150cc engine with CVT auto transmission
A massive 167.5 Litres top box
An inner thermal lined delivery bag with 12V warming elements powered by the scooter
Electric / Kick start